Thai Massage
The origin of this Far Eastern massage technique lies in the Indian and Chinese folk medicine. This is about the influence of body and life energy. Despite the name Thai massage used in parlance is in this complex not an anatomical massage due to western understanding. Rather, it is one of the so-called holistic healing methods. Essential contents of massage are acupressure, stretching, tapping and stretching techniques, reflexology and yoga elements. Work is always punctually, that means with thumb and handball pressure, with arms, elbows, legs, knees and feet.
Bali Massage
The paradise island and the exotic atmosphere you can experience in our SPA. It is a relaxing massage for the body, the soul and the spirit. With essential oils the body is massaged with gentle movements and pleasant pressure.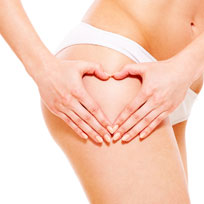 Anti – Cellulite Massage
This specialized massage focuses primarily on the areas of the body where cellulite or orange peel most prevalent. By purifying creams and gentle massage the metabolism, the combustion process as well as the circulation is stimulated. In order to support the treatment of the so-called orange peel optimally, in addition to the various cellulite applications a proper diet and a targeted and balanced exercise program is required.
Anti – Stess Massage
In the anti-stress massage individual parts like shoulders, neck, face and décolleté are massaged with slow, rhythmic strokes. The various massage techniques and joint loosening are relaxing and revitalizing the muscles at the same time as well as stress and anger are degraded. The relaxation massage increases vitality and general well being, puts the body in a wonderful rest and has a restful and relaxing effect on the entire nervous system.